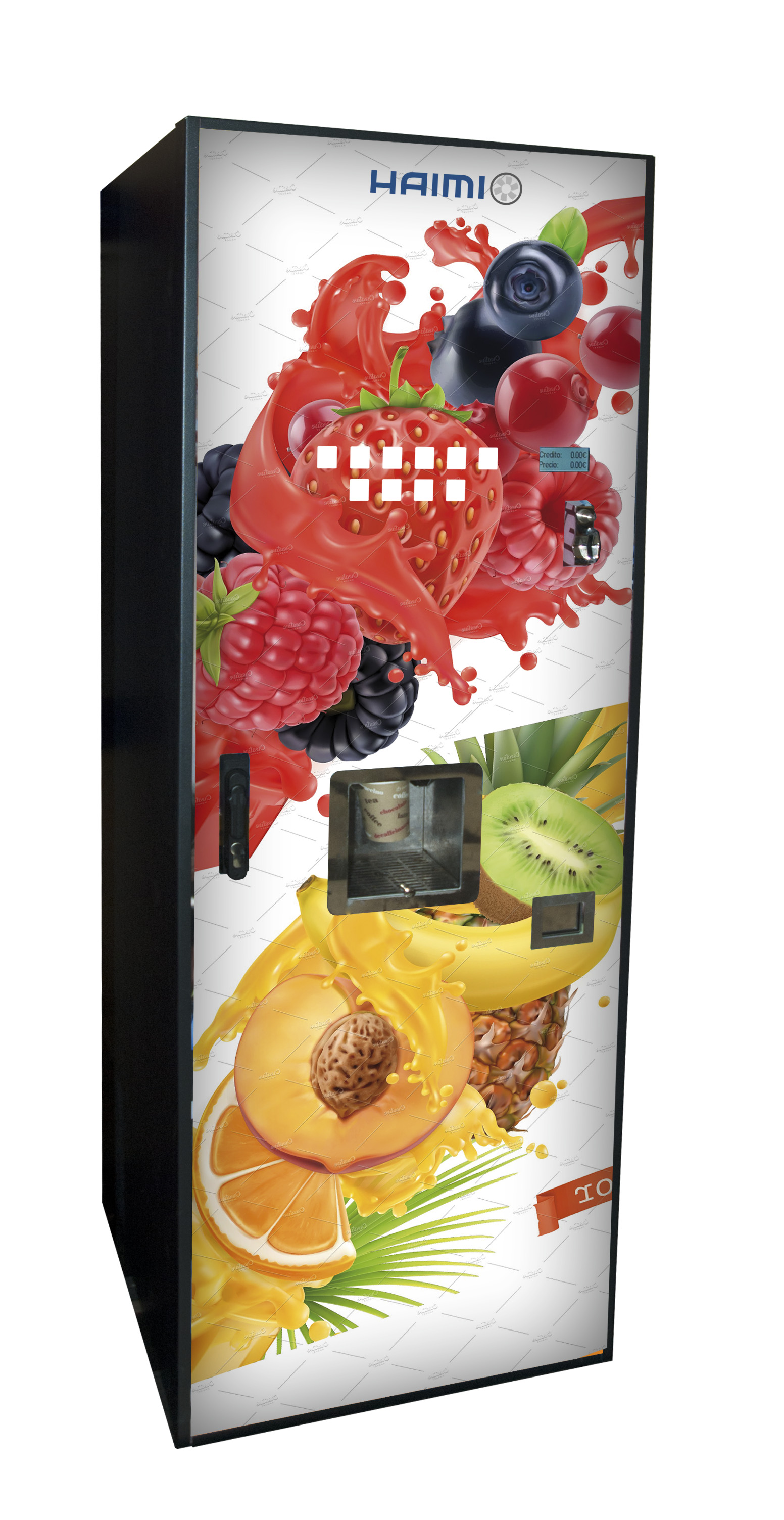 Juices, teas, cocktails and shakes
Vending machine
Our vending machine Haimi is designed to quickly dispense cold juices, teas, cocktails and any type of concentrated powder drink. Ideal for hotels, restaurants, catering, sports centers and a great number of catering services. Our Haimi vending machine carry the latest technology and quality materials that allow dispensing of excellent cold and instant drinks. Beverages are dispensed at optimum temperature with minimum electrical consumption. Our vending machine stands out for it efficient size, high performance, elegant aesthetics and front-head graphic customization.
Our Haimi vending machine produces and delivers drinks from concentrates allowing great performance.
It is capable of dispensing 8 different drinks and water. With its electronic system you can have easily regulate and control many of its components: pumps speed, product quantity, stirrers speed, thermostat, self-cleaning system... On top of that has an hygienic and lighted capacitive touchscreen.
Contact us
How can we help you? Contact us
Basic information about data protection:
| | |
| --- | --- |
| Accountability | HAIMI |
| Purpose | Subscription list management. Provide requested services or information. Send promotions, newsletters and special offers. |
| Authorization | The legal basis for the processing of your information is your consent. |
| Recipients | We will not share personal data upon legal obligation. |
| Rights | Access, rectify and delete data, as well as other rights, as explained in the additional information. |
| Additional information | You can check the additional and detailed information about data protection here. |