Display fridge and freezers for commercial spaces
Here you can find a wide variety of display coolers for beers, cans and other beverages of various sizes, and freezers to choose the one that best suits your space and needs best. They will give visibility to your products or drinks and keep them in perfect condition. We also have large-capacity vertical display freezers for frozen products such as ice creams, cakes, pre-cooked dishes... and smaller freezers for frosting your cups, glasses and beer mugs allowing fast frosting for your beverages to be cold and fresh.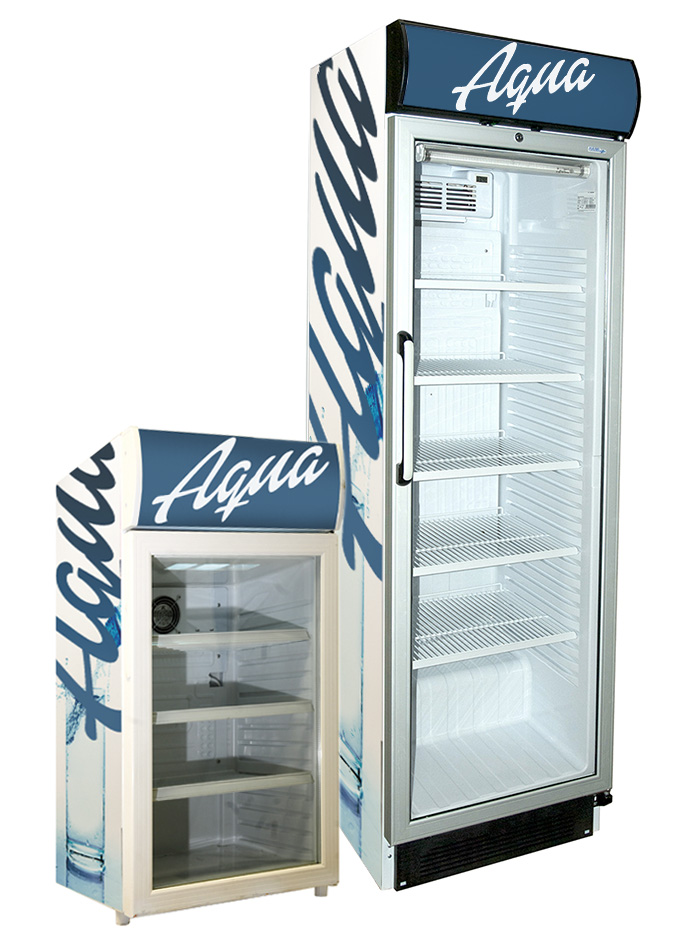 Fridges and freezers
Customization options for your fridge and freezer
You have the possibility to customize the fridges with the logo of your company or another design. We can customize the luminous front display with your logo, and even the sides with the designs you provide us.
Promote your business and give your fridge a unique and personal touch.
We are manufacturers and distributors
Quality, Functionality and Design Reference Quality
Since its origins in 1991 Haimi has always tried to provide a solutions to an increasingly demanding market. Our extensive experience 25 years has given us a know-how in manufacturing, distributing and marketing industrial cooling systems with the purpose of getting a satisfied customer. In our catalog we have a wide variety of wine coolers for beers, drinks, and wines for correct conservation. We offer bespoke solutions in wine coolers. Trying to provide answers to the needs of our clients. adapting to the requirements of our client's space. In this innovation line, we have developed a range of bag-in-box juice, milkshake, beverage, and cocktail dispensers for hotels and buffets, with good technology and quality materials that supply excellent served drinks. Thanks to this constant innovation we have created our vending machines, easy to maintain and accepting different means of payment.
Contact us
How can we help you? Contact us
Basic information about data protection:
| | |
| --- | --- |
| Accountability | HAIMI |
| Purpose | Subscription list management. Provide requested services or information. Send promotions, newsletters and special offers. |
| Authorization | The legal basis for the processing of your information is your consent. |
| Recipients | We will not share personal data upon legal obligation. |
| Rights | Access, rectify and delete data, as well as other rights, as explained in the additional information. |
| Additional information | You can check the additional and detailed information about data protection here. |