Modular furniture
Wooden modules for a personalized cellar design

We offer you the possibility to create your own customized wine cabinet and auxiliary furniture with this collection of tinted wood, to perfectly fit into your premises. Feel free to make your own creation combining one or more cabinets according to your needs. Perfect to preserve wines in optimal conditions and giving a modern and distinguished touch to your space. Practical and modern.
These are the modules you can combine with the previous wine coolers to increases the volume of your cellar:
Module M2:
Chest of 5 drawers in contemporary style. You can choose the wood dye that best suits your decoration to match the rest of the furniture. It will help you to use the space to your advantage in an orderly manner.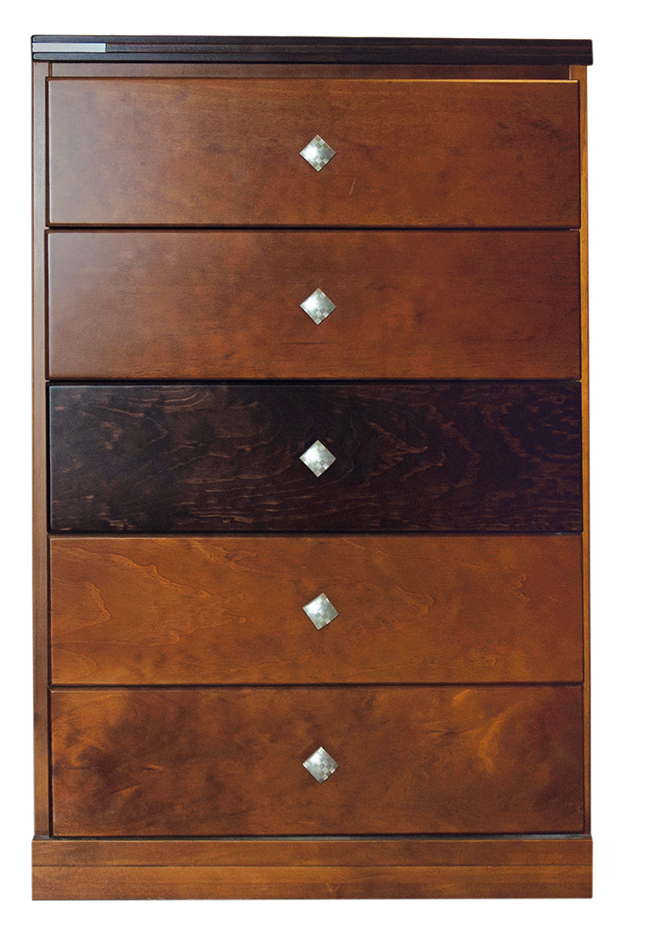 Module M3:
Wine glass rack in contemporary style. You can choose the wood dye that best suits your decoration to match the rest of the furniture. Perfect to keep your glasses tidy.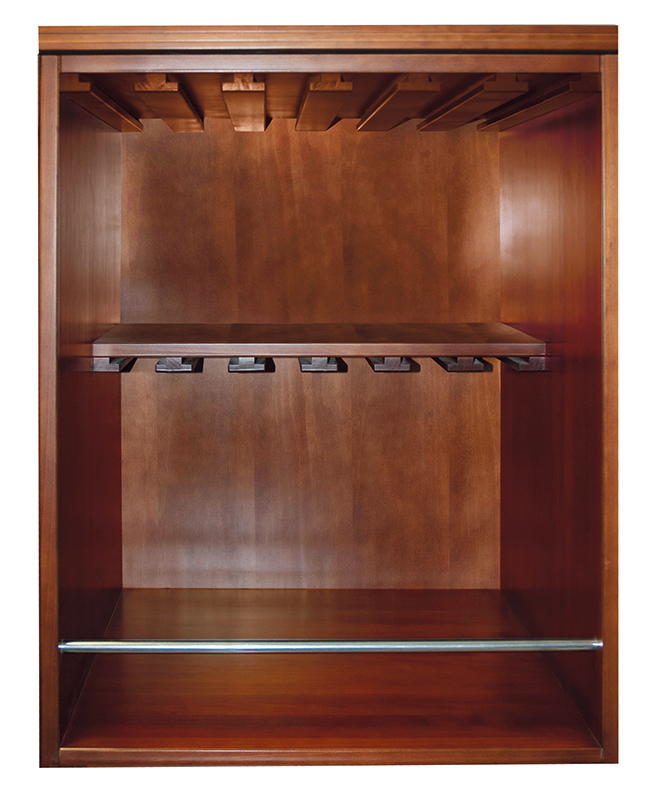 Color combinations:
Here you can find some colors to play with and combine in your custom cellar. Choose the wood color according to the style and space you want to create. Enjoy your wines in your dream cellar with maximum guarantee and reliability.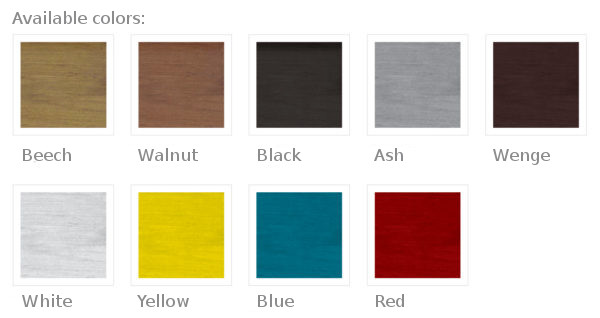 We are manufacturers and distributors
Quality, Functionality and Design Reference Quality
Since its origins in 1991 Haimi has always tried to provide a solutions to an increasingly demanding market. Our extensive experience 25 years has given us a know-how in manufacturing, distributing and marketing industrial cooling systems with the purpose of getting a satisfied customer. In our catalog we have a wide variety of wine coolers for beers, drinks, and wines for correct conservation. We offer bespoke solutions in wine coolers. Trying to provide answers to the needs of our clients. adapting to the requirements of our client's space. In this innovation line, we have developed a range of bag-in-box juice, milkshake, beverage, and cocktail dispensers for hotels and buffets, with good technology and quality materials that supply excellent served drinks. Thanks to this constant innovation we have created our vending machines, easy to maintain and accepting different means of payment.
Contact us!
How can we help you? Contact us!
Información básica sobre protección de datos:
| | |
| --- | --- |
| Accountability | HAIMI |
| Purpose | Subscription list management. Provide requested services or information. Send promotions, newsletters and special offers. |
| Authorization | The legal basis for the processing of your information is your consent. |
| Recipients | We will not share personal data upon legal obligation. |
| Rights | Access, rectify and delete data, as well as other rights, as explained in the additional information. |
| Additional information | You can check the additional and detailed information about data protection here. |
Grupo Haimi: Horeca channel distributors
In the Haimi Group we are specialized in the distribution of machinery for the Horeca channel . We have been working since 1991, attending to the needs of our clients and offering them valid solutions to their most common problems. Only offering high quality machinery for the hospitality sector. Over the years we have expanded our catalog, incorporating all types of appliances, such as refrigerators, freezers, wine cellars (of various sizes), dispensers or wooden furniture in classic style, or more modern.
As you can see, in addition to our wooden furniture, with modern designs , that will give a touch of distinction to your projects. We have other high quality articles with which to complete everything related to the Horeca channel. Since 1991 we have been expanding the range of items we offer as we have detected the needs of our customers, with the sole purpose of helping them to be more competitive and develop their business in the best way.
Today the Haimi Group is a benchmark in the Horeca channel , thanks to the permanent investment in technological and human resources. What has allowed us to position ourselves as a company of the first order, synonymous with quality, design, functionality, professionalism and guarantee. Offering a unique and personalized service, as well as the necessary guarantees reviewing the manufacturing process, assembly and installation in detail, to achieve the total satisfaction of our customers.
Discover all our refrigerators, freezers, bottle coolers, wine cellars (of various sizes), dispensers ... and above all the classic or modern wood furniture where you can protect and store your wines in the best way.